Various editorial illustrations for 
Avianca

and

Semana Magazine
A first look inside Google's top-secret design lab
"Inside the lab—and away from the cubicle culture of the engineering-driven Googleplex—industrial designers, artists, and sculptors are free to collaborate".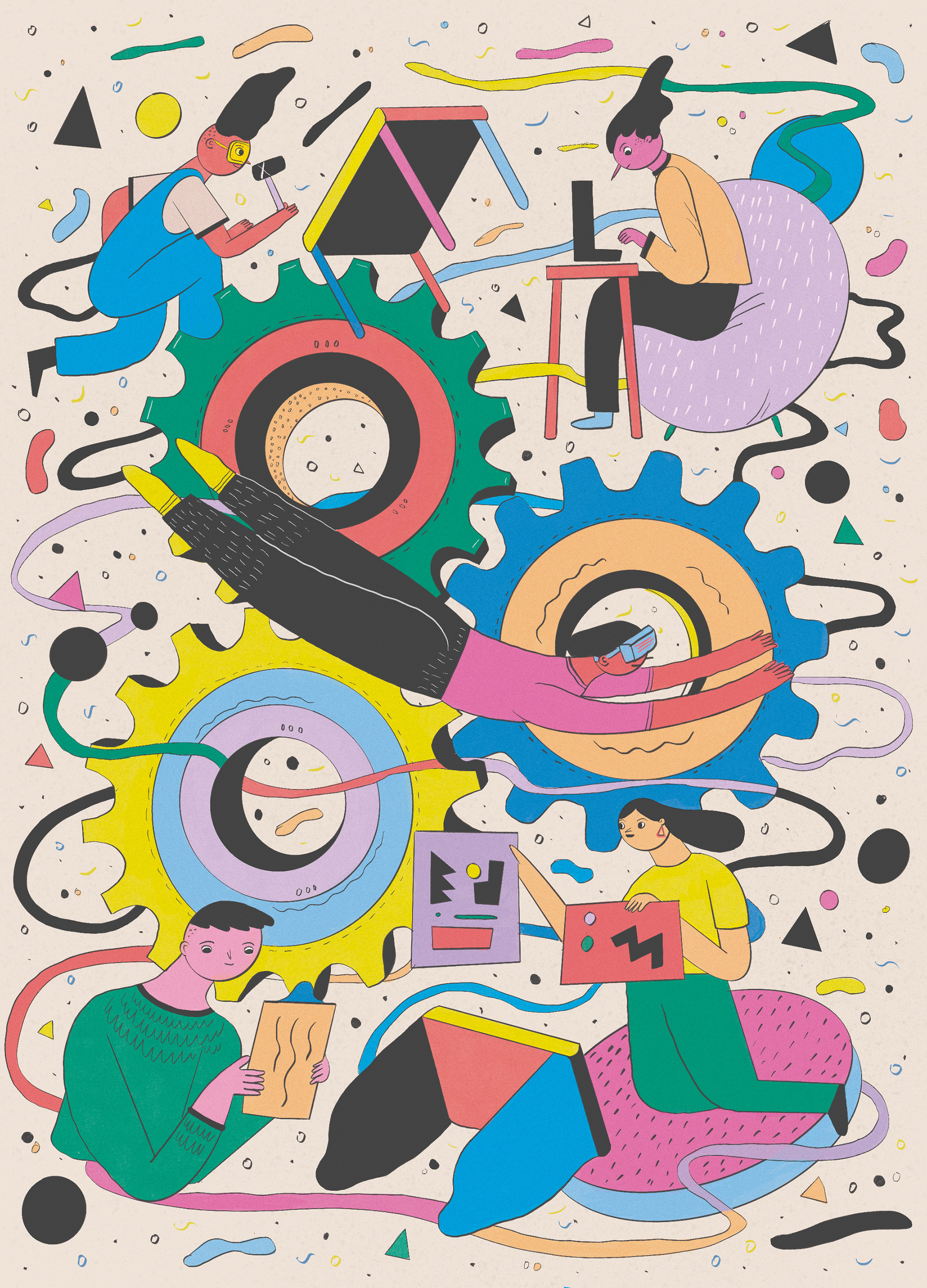 These are the 5 "super skills" you need for jobs of the future
"Chances are your job description has changed over the past five years. Or maybe your role didn't even exist a short time ago. The workplace of today and the future looks quite different due to technology, the economy, the environment, and politics".
The Best Mentors Ask These 8 Questions
"It's hard to deny that good mentors are important. The best workplaces have formal
programs to develop mentoring relationships.​​​​​​​"
How these millennials are planning (and living) their early retirement
"For some professionals, it's a salve for burnout; for others, simply a means to gain financial security. 
Often, the goal isn't to stop working altogether, but to work on their own terms".
One city: Paris and their Cafes
 From "digital" hotels to gyms with extended hours, passing by Flexible reservations, these are the travelers' concerns of business when choosing accommodation.