I was commisioned by Airbnb to illustrate the article "Going Home to Eat: a Journey into Coastal Colombia" specifically in the city of Barranquilla. You can read the full article Here
"One of my favorite things about Barranquilla is that it's a city that feels lived in. It's a chaotic and charming place, bustling with a million people from a mix of cultures"
 feel that energy as soon as I wake up on my first day back. The street vendor is on his megaphone — "Aguacate, banano, mango," — and though he's only selling fruit, he's my alarm clock. The cars buzz around him, adding color with every honk.
"We ask for the usual: mojarra frita,a fried fish native to the area that is caught fresh daily; arroz de coco, or coconut rice; patacones, or twice-fried plantains; and — though it's about 100 degrees out — we also order a sancocho de costilla, or short rib soup. These dishes are all staples of the region, and it's common to drink hot soup even on warm days".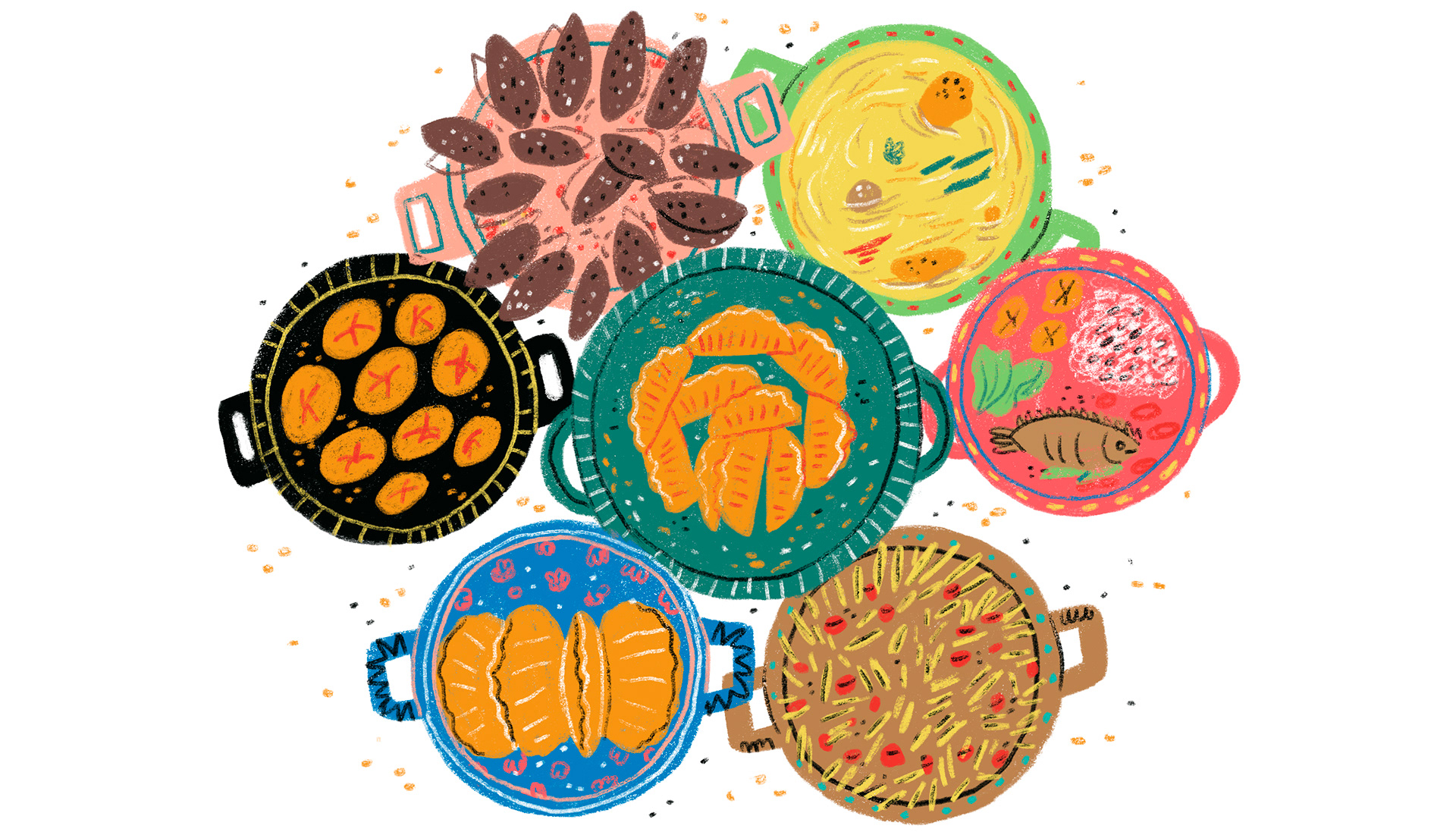 "there is one thing Barranquilla is known for among its locals, it is its extensive street food with arrays of sauces, toppings, and flavors. Colombian street food is more elaborate than the American kind, not shying away from adding three or four types of sauces to a hot dog, and three or four toppings along with it"
.